This guide is for parents and carers to offer support in understanding how to encourage our young people to look after and manage their own mental health every day.
We all have mental health, just like we have physical health. Mental health is our emotional, psychological and social well-being. It affects how we think, feel, and act. So, being mentally healthy means we feel good about ourselves, we're able to manage our emotions, and make sustainable positive relationships.
Key Members of Staff
Mental Health Coordinator – "Here to support with the mental health and wellbeing of staff, students and parents" – Cherelle Moore
Contact: 0121 553 4665 ext 5232
Mental Health First Aider Team – "Here to administer first aid to thoughts, feelings and emotions and advise self-help strategies or signpost to external agencies" – Tina Dale (Safeguarding Officer), Cara Bradley (SENCo), Sangeeta Philora (LAC Coordinator), Laura Cook (LSA), Amarjit Parmar (Attendance Officer) Jessica Round (Assistant SENCo), Carmen Atherton (SEMH Mentor)
Contact: 0121 553 4665 ext 5232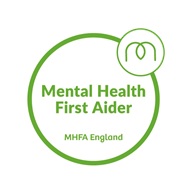 STEPs Department – "our Inclusion department is here to support students with eliminating personal barriers to learning and developing their social, emotional and mental health through one to one and group mentoring"
Contact: 0121 553 4665 ext 5232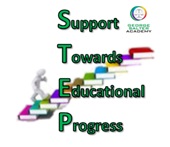 External Agencies and Support
Here at George Salter Academy, we work collaboratively with many external agencies so our students, parents and carers can expand their support network. The following external agencies are based in the academy on a weekly basis within the STEPs department:
School Nurse – holds a drop in service for young people aged 11-18 years old to support them with any physical or mental health concerns.
Text message service: 07480635486
Early Mental Health Practitioner – holds one to one appointments with students to support them with developing their emotional health and well-being.
Online, Call-lines and Face to Face support
Kooth
A free, confidential online counselling service for young people.
https://www.kooth.com/
SHOUT
A free 24/7 text message support service for anyone who is struggling to cop with their mental health or emotional well-being
Text: 85258
www.giveusashout.org
Samaritans
24/7 counselling helpline
Call: 116 123
Email: [email protected]
https://www.samaritans.org/how-we-can-help/contact-samaritan/
Sandwell Healthy Minds
A self-referral counselling service for over 16 year olds.
Call: 0303 033 9903
https://www.sandwellhealthyminds.nhs.uk/

Mental Health Parent Bulletin
Mental Health Parent Bulletin: What is Mental Health?
Mental Health Parent Bulletin: The Sleep Edition
Mental Health Parent Bulletin: The Anxiety Edition
Useful Resources