Why do I need to know about Online Safety?
1 in 4 children have experienced something upsetting on a social network site
1 in 3 children have been a victim of cyberbullying
Almost 1 in 4 children have come across racist or hate messages online
"In 2018 there were over 19,681 counselling sessions with young people who talked to Childline about Online issues (up 7,681 since 2017)"
Cyber bullying is any form of bullying which takes place online or through smartphones and tablets.
Please click here to find some valuable online safety tips for students from our recent Internet Safety Day.
Apps and Social Media
Young people use Apps and Social Media to keep in touch with their friends and socialise. Here are some key safety facts to think about regarding all social media and some popular apps/games:
Be aware that when users sign up to apps, it is possible to lie about your age without any checks being done.
Extremist influencers are almost certainly using mainstream social media like those shown above.
The attraction for influencers to use social media is that they can get a large following of young people, as it's popular with them.
Influencers use popular topics like news, sports, beauty and gaming to attract young people to their information, this often then links to their extremist content.
Children are choosing to get their information and news from social media / apps – safety and monitoring for these are key.
Ways to keep your child safe online
This includes social networking sites, messaging apps, gaming sites and chat rooms such as Facebook, XBox Live, Instagram, YouTube, Snapchat and other chat rooms.
Limit your child's time on the internet and stick to it – consistency is key!
Take phone and all electronic devices away from children at night and when you are away for long periods.
Children to seek permission from you before downloading any apps. Stick to the age limits and monitor.
Regular monitoring – check search history, apps and talk history, every day or at least twice a week.
Accounts are private, and location is turned off.
Report any issues through the apps/websites.
Set clear and consistent boundaries – work with your child.
Turn on parental control settings on all devices.
If you have any questions or concerns you can contact:
NSPCC/O2 call free helpline 0800 800 5002 – to set up parental controls, adjust privacy settings or get advice on social networks.
---
George Salter Academy uses Impero Education Pro to actively protecting our students from a host of online dangers.
Through this comprehensive online safety monitoring, we are complying with the recent changes to the DfE's Keeping Children Safe in Education statutory guidance.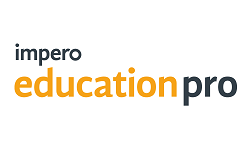 Possible Sign of Online Radicalisation and Abuse
If you are worried about your child being groomed (radicalised or abused) you can look out for some warning signs in your child's behaviour. These are:
Increased secretiveness – especially around internet use
Isolating themselves from family/friends
Denial when challenged
De-sensitised to difficult situations
Talking as if from scripted speech
Increased levels of anger
Becoming disrespectful or targeting specific groups
Asking inappropriate questions
Having extremist/terrorist materials or attending events
Changes in: behavior, their language used or their appearance
NOTE – these can also be normal teenage behaviour! You know your children and will know when their behaviour is of concern.
How do I talk to my child about being safe online?
If you want some advice on how you can talk to your child about Online Safety issues consider using sites like NSPCC.org.uk which have some excellent information for online safety and promote exploring the internet together with your child as a T.E.A.M.
Talk about staying safe online.
Explore their online world together.
Agree rules about what is okay and what is not.
Manage your family's settings and controls.
Information and Support
The tips in this guidance will help you to safeguard your child online.