The ambition for History at George Salter Academy is to have a coherent, broad chronological sweep of History giving pupils a solid core of historical knowledge, utilising both depth and breadth studies to help pupils gain a sense of time and place. The curriculum offers a chance for pupils to understand the social, political and religious developments in British History as well as links to broader world History, seeing how cultures interacted.
We want pupils to see the value of History and that by studying history we can learn about the past and understand our current culture, but also see the scale of human life and ingenuity:
We aim for students to gain a love of History and a passion for understanding how the world works. We also wish to see pupils who are resilient, confident and able to articulate themselves clearly in both written work as well as verbal discussion and debate. This will also be developed through modules that help pupils develop their understanding of key concepts such as causation and consequences, change and continuity, significance as well as using and evaluating sources and interpretations of the past. In addition the history curriculum intends to draw on other subject specialisms to help draw out and develop these ideas, and others, as appropriate.
So why study History? Unlike physics or economics, history is not a means for making accurate predictions. We study history not to know the future but to widen our horizons, to understand that our present situation is neither natural nor inevitable, and that we consequently have many more possibilities before us than we imagine. " Yuval Noah Harari, Sapiens a Brief history of Humankind (2014) p.269
From this we hope that pupils will be able to do well at KS3, GCSE and A-level or beyond with pupils opting for history as a facilitating subject that is well respected and regarded by quality universities.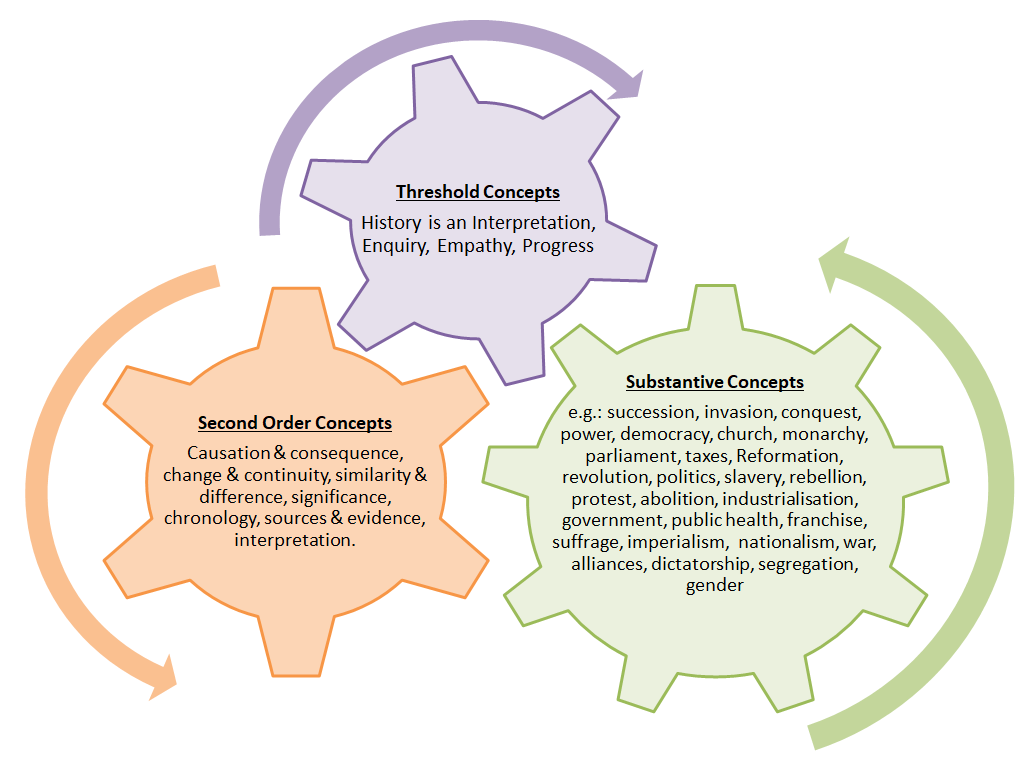 Contact
Mr N. Wolffel (Head of History)
The name and email address of one or more contact persons if parents have questions about the subjects or the department
If you wish to contact the history department, please contact Mr Wölffel (Head of History) at [email protected]